ANSON, George
Title: Voyage Round the World in the Years MDCCXL, I, II, III, IV. By George Anson Esq; Commander in Chief of a Squadron of His Majesty's Ships, Sent upon an Expedition to the South-Seas. Compiled from Papers and other Materials of the Right Honourable George Lord Anson, and Published under his Direction, by Richard Walter, M.A. Chaplain of His Majesty's Ship the Centurion.
SUBSCRIBERS COPY OWNED BY SUBSCRIBER LISTED IN BOOK AND WITH ADDITIONAL MANUSCRIPT LEAF SIGNED BY ANSON
London: John and Paul Knapton, 1748. First Edition. Quarto, 34, 420 pages, with 42 engraved folding plates and maps. Bound in a contemporary full calf binding. Bound without the directions to binder leaf, otherwise a stunning and very clean copy of this book.
WITH THE SIGNATURE OF HENRY PENNYMAN ON THE TOP OF THE TITLE PAGE WHO IS LISTED IN THE LIST OF SUBCRIBERS AND THE BOOKPLATE OF JAMES PENNYMAN. IN ADDITION THERE IS A MANUSCRIPT LEAF – A RECEIPT FOR LOAN IN SALT – SIGNED IN THE ORIGINAL BY ANSON IN MAY 1752.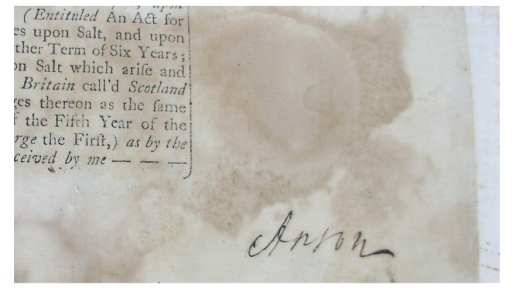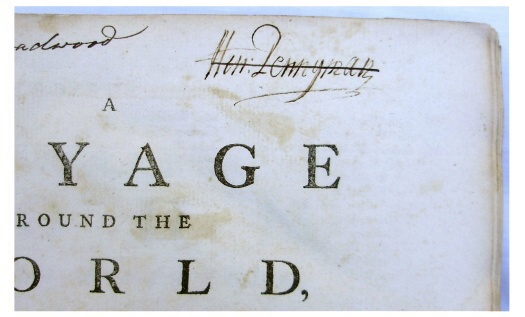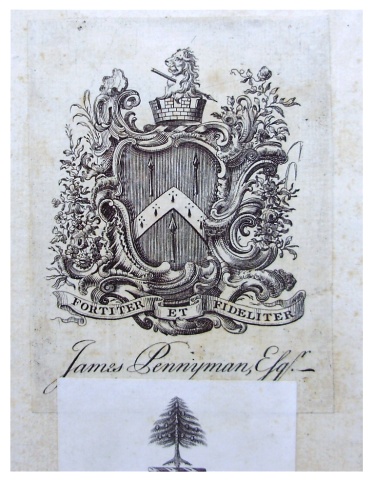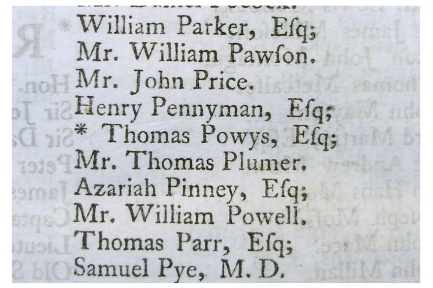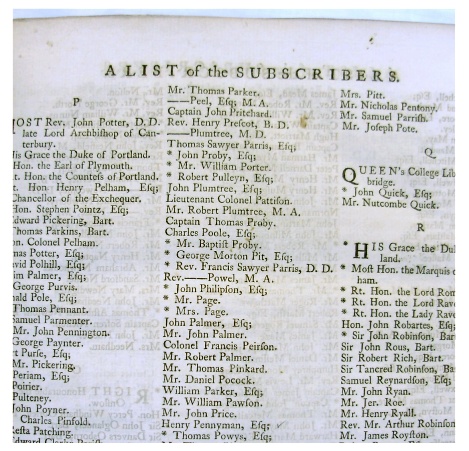 This is the official account of Anson's voyage. England, at war with Spain in 1739, equipped eight ships under the command of George Anson to harass the Spaniards on the western coast of South America, for the purpose of cutting off Spanish supplies of wealth from the Pacific area. The Spanish fleet sent out to oppose the British ran into storms; provisions ran out and many ships were wrecked. Anson continued taking prizes during 1741-42, off the Pacific coast, and in June, 1743, captured the Manila galleon containing a vast treasure in Gold and Silver. Cox I, p. 49. Hill 1817. National Maritime Museum I, 109. Sabin 1625.