Japanese Mushrooms
Medicinal Plants
From the Colossal Botanical Treatise
"Honzo Zufu"
By Iwasaki Tsunemasa
Spectacular Colour Illustrations
Early 1900s

Iwasaki Tsunemasa (Kan-en)
Title: Honzo Zufu [Illustrated Manual of Medicinal Plants / Iconographia Plantarum]Japan, early 1900s. A most pleasing and highly illustrative Japanese monograph on mushrooms, being a copy of the work on medicinal mushrooms, from the multi-volume compendium of Iwasaki Tsunemasa titled Honzo Zufu. 8vo. 54 pages, offset colour-printed facsimile. Traditional karitoji paper binding string-stitched at spine, fukurotoji style ("bound-pocket" with folded leafs bound into spine), and opening from left to right. Ivory paper covers, title label, official red ink stamp to the first text leaf. All text is in Japanese. Volume measures approximately 17,5 x 26 cm. Very good condition, a visually striking historic work.Only six original sets of his work exist in Japan. The Royal Botanic Gardens, Kew, also possesses a complete set of the original manuscript volumes with hand-coloured woodblock print illustrations; else this monumental work is exceedingly scarce.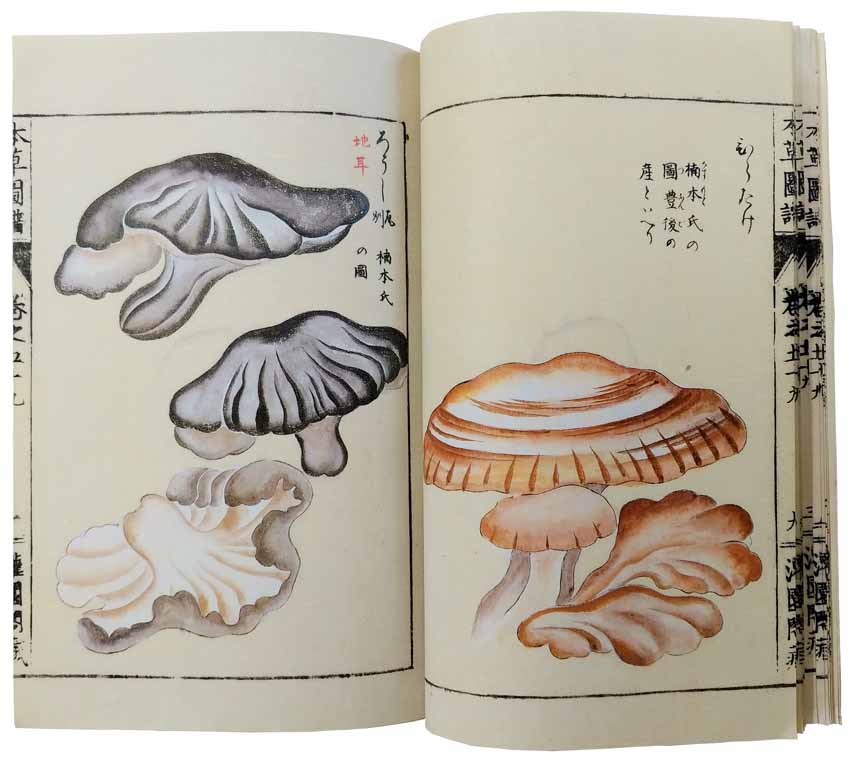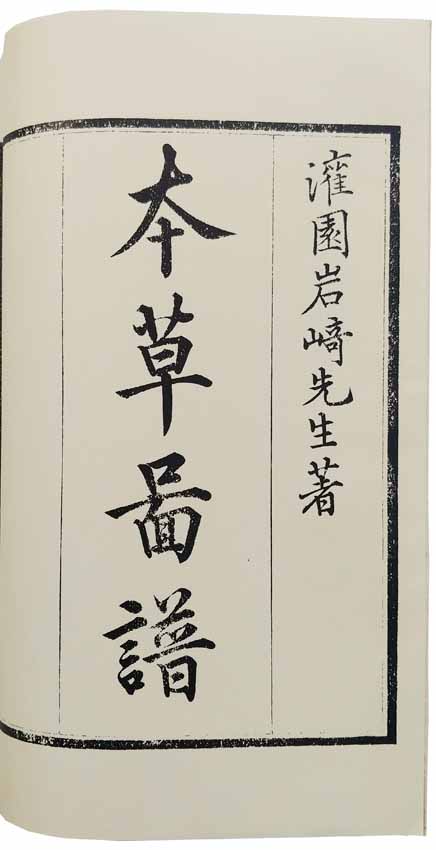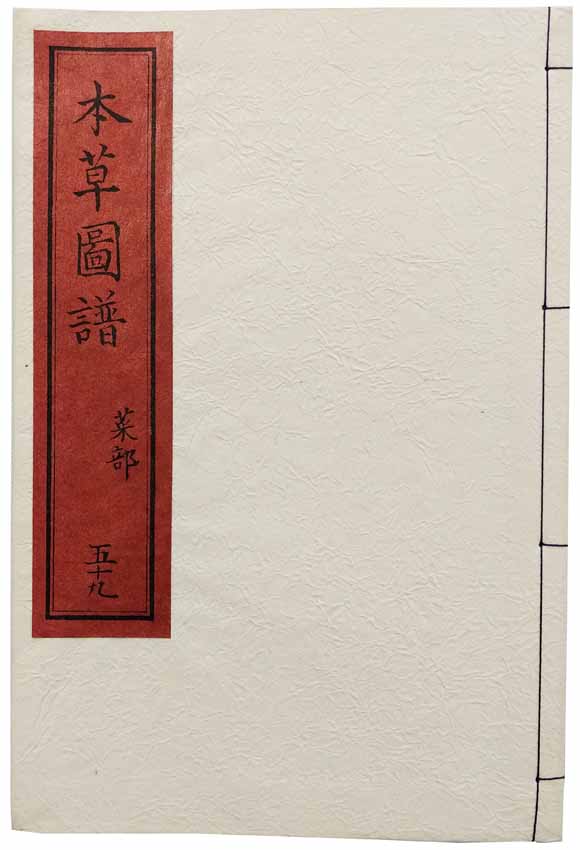 Honzo Zufu or "Illustrated Manual of Medicinal Plants" is the work of Tsunemasa Iwasaki (1786-1842), a Japanese botanist, zoologist and entomologist who compiled and published the valuable compendium in 93 volumes between 1830 and 1844. Honzo Zufu comprises illustrations and descriptions of some 2,920 plants, chiefly of Japanese origin. A classic work of botanical classification, begun in woodcut, then continued in manuscript form during the mid-19th century, it was finally edited by Shirai and published in final form, printed by colour woodblock with descriptions of species in Japanese, and accompanied by a Japanese-Latin index, in 1920-22.In 1828 the first volumes of Honzo Zufu were printed, with uncolored woodcut prints. Beginning in 1829, he issued manuscript volumes of a vastly expanded work under the same title, beautifully illustrated by watercolour paintings. Tsunemasa Iwasaki continued to work diligently, printing and distributing new volumes at the rate of about four volumes per year until the work was finished. A complete set is said to have been presented and dedicated to the Shogun in 1844, signaling its completion on a most honourable manner.Iwasaki was better known as Kan-en, his sobriquet which translates literally to "irrigation of a garden for plants". He was a samurai in the service of the Tokugawa Shogunate, a born naturalist, and had access to about 150 illustrated volumes of Japanese botanical books. In 1826 at Edo, he had also become acquainted with the German physician and botanist Philipp Franz Balthasar von Siebold (1796-1866) who achieved prominence by his studies of Japanese flora and fauna and the introduction of Western medicine in Japan. He was the father of the first female Japanese doctor educated in Western medicine, Kusumoto Ine.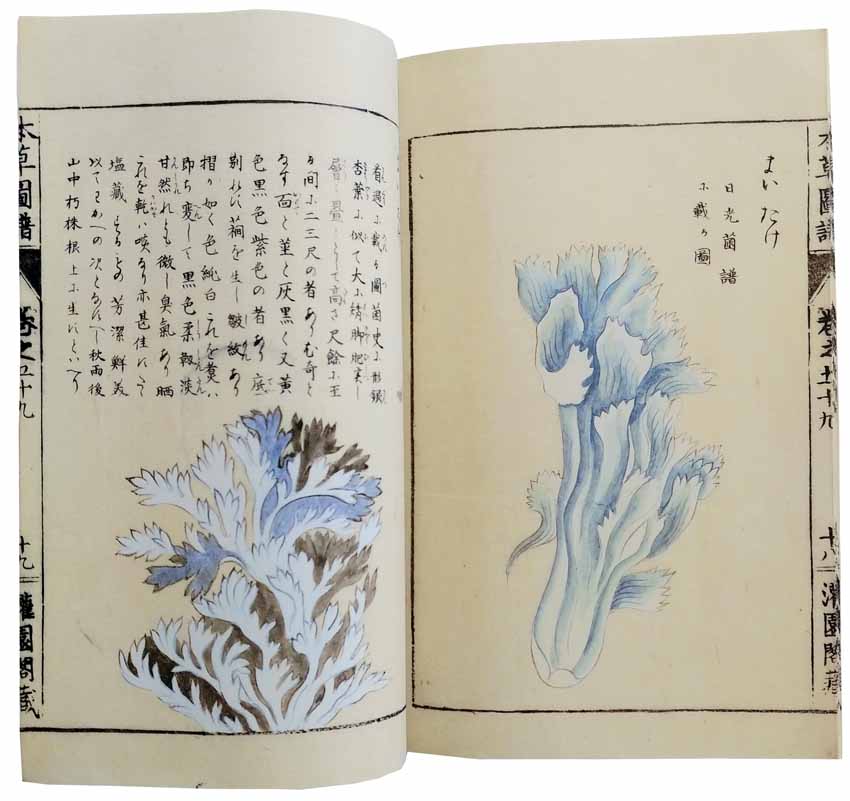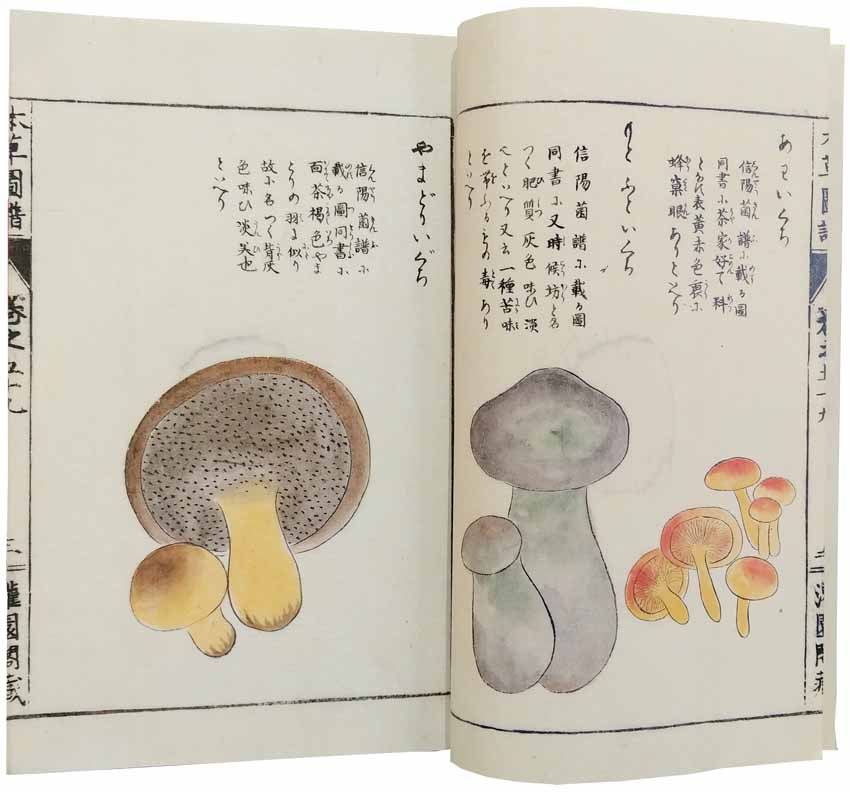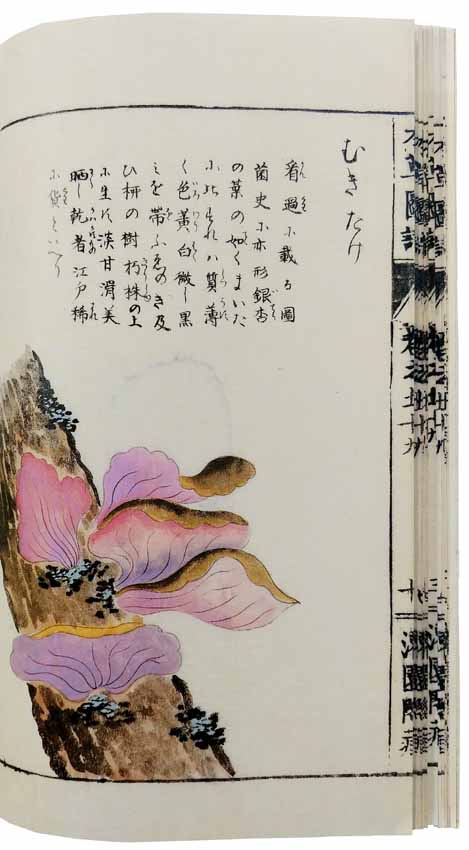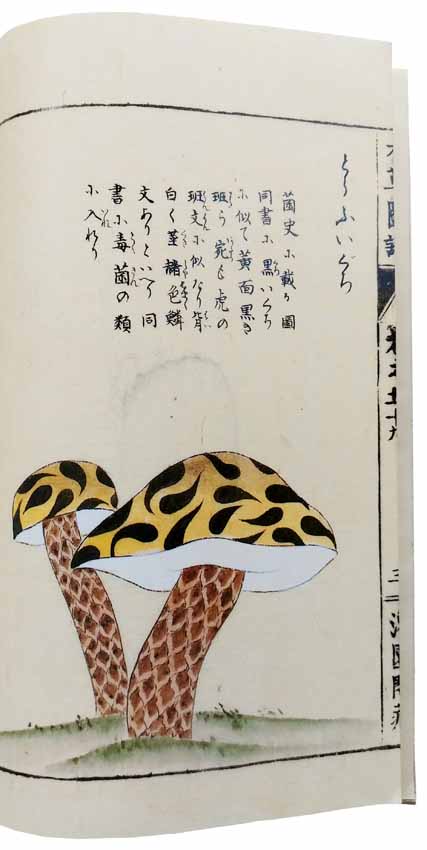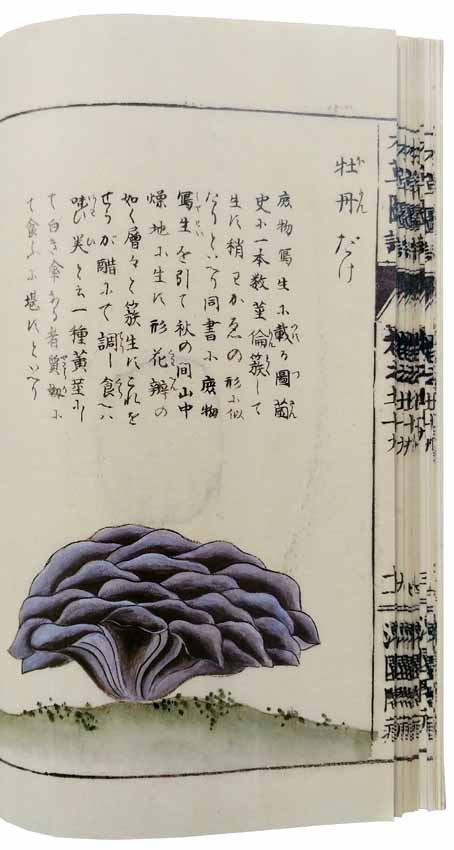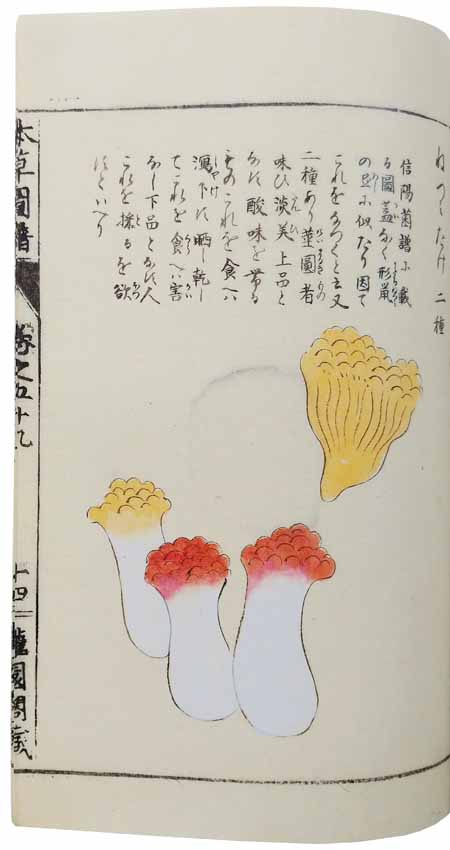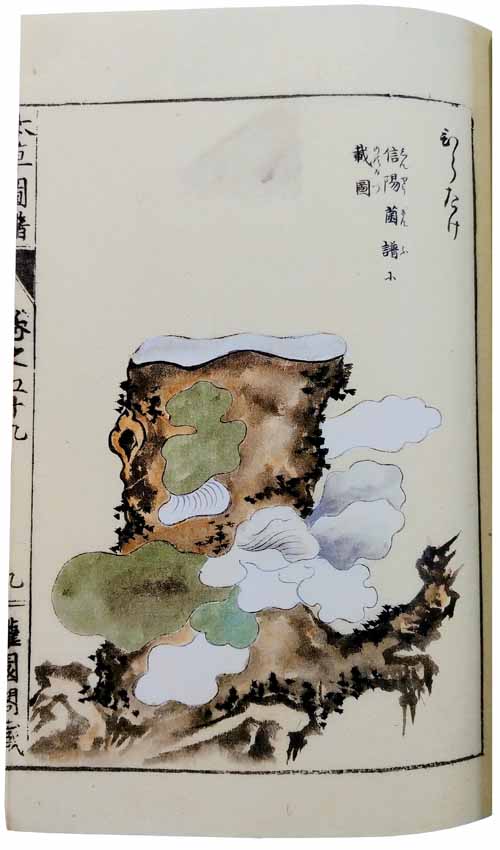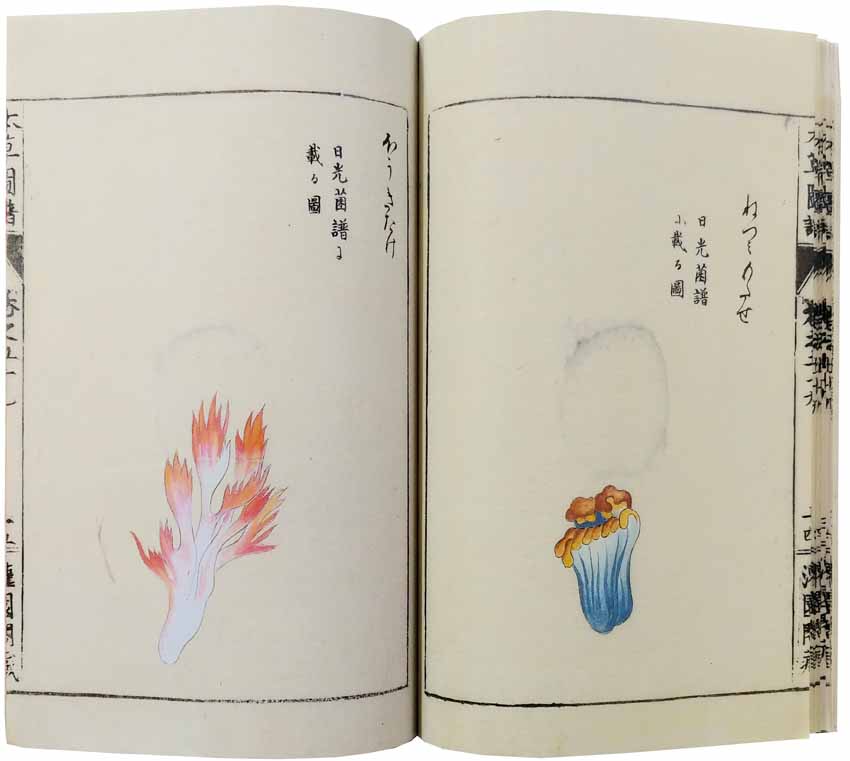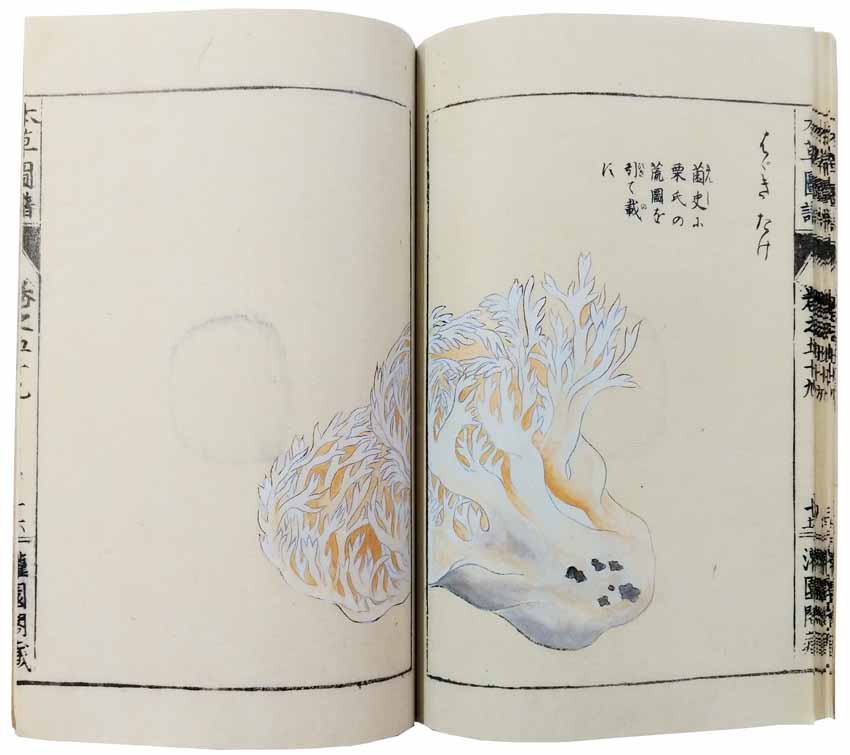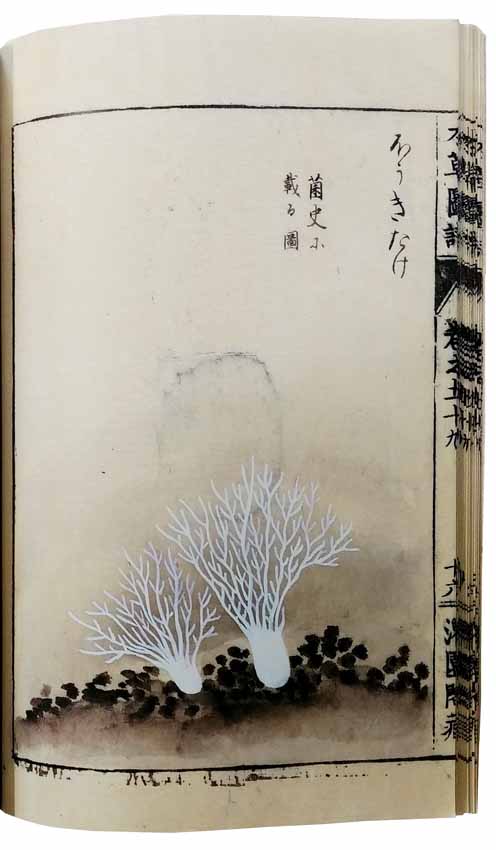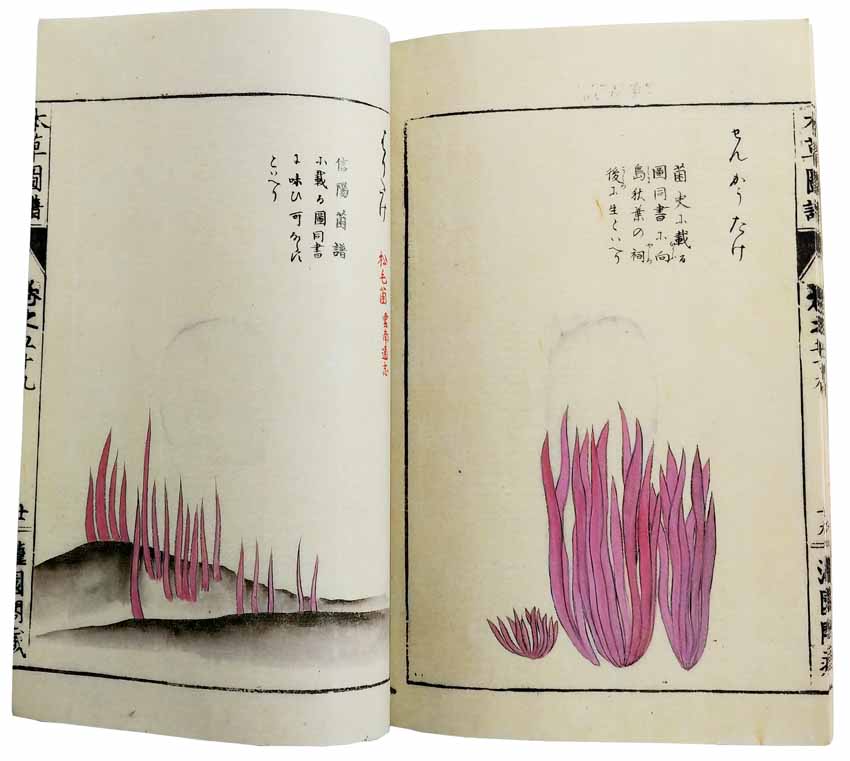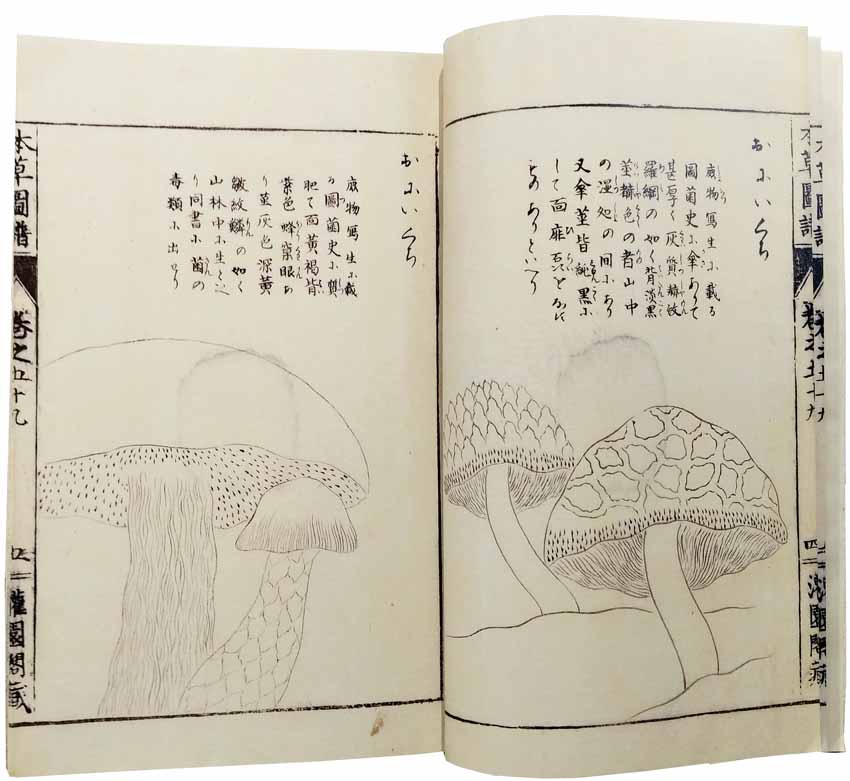 Before embarking on what would become nothing short of a Japanese botanical encyclopaedia, Iwasaki had written an 8-volume commentary on "Kyuko Honzo" which was finished in 1817, but was never published. Following that, he produced an excellent work on plant propagation, which alone would place him among the leaders in the horticultural history of Japan.Iwasaki Tsunemasa (Kan-en) also wrote:

• Buko-sanbutsu-shi a work on the natural history of the Edo district including botany zoology and entomology as lists.

• Honzo Sen'yo (Essentials to the study of plants and animals). Unpublished. Two volumes, includes insects and gives some Dutch names. Some editions include the Binomial nomenclature introduced by Carl Linnaeus in 1758.

• Somoku-sodategusa (Cultivation of Flowering Plants). Two volumes of woodcut illustrations (1818). Includes 13 Ukiyo-e of insects which cause plant damage. One was Papilio xuthus which fed on fragrant citrus. He described the larva with its osmeterium.