Goray Douglas
– ORIGINALS –
Six Signed Pastel Paintings
Tibetan Hill People
circa 1955

Tibet, circa 1955-60. Set of six (6) original pastel portraits a of Tibetan natives, by world renowned artist Goray Douglas, with signature. Each is individually framed behind glass. Images measure approximately 32.5 x 25cm. Gold colour frames measure approximately 40 x 50 cm. Very Good Condition, exceptionally well rendered pastel paintings on grey paper laid to a wide margin mounts.These are not reprints.

These are SIX RARE ORIGINAL PAINTINGS by Douglas Goray.This set includes six very distinct and striking real personalities from the artist's "Faces of the Hills" collection, an immense work in which he portrayed 350 individual Tibetan and Burmese subjects with exquisite likeness. Douglas is a noted Darjeeling artist, a master of portraiture, revered for his documentation of native peoples.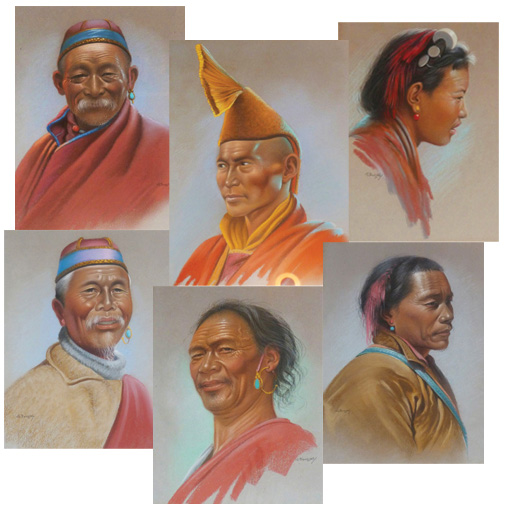 Goray Douglas (1920-1976) is an internationally renowned artist of Darjeeling, whose work is mainly seen in museums. One of the artist's masterpieces, titled 'Portrait of a Young Child', was bought by Lord Mountbatten. Douglas's unique style of painting in oil, pastels, watercolour, charcoal and his etchings earned him international repute. Especially remembered for his striking portraiture, self-taught and innately skilled, he painted exquisite portraits of the Tibetan hills people, which is his legacy. Most of his portraits depict people whom he met in Darjeeling. Douglas was also a soldier in the Indian Gorkha regiment, and perhaps his most famous portrait, "Ghoom Ko Budo" (an old man from Ghoom) is that of a man who travelled to his home weekly on Sundays from Ghoom to receive his ration.Born in 1920 in Maimio in British Burma (now Pyin Oo Lwin in Myanmar), he came to India following the Japanese invasion in 1942. According to his daughter, Douglas was interested in art from childhood, but the Burmese masters refused to train him. She also states that the governor of Burma insisted that he should take part in the National Art and Hand Writing Competition, where he won the gold medal in the art category, the first public recognition of his artistic talent. In the summer of 1950 he made pencil sketches Tibetan refugees living in Kalimpong, India. In 1973 he did the illustration for "Ayo Gurkha!."Exhibitions of his works were held across Europe, including in both Darjeeling and Sikkim in 2006, thirty years after his death, called "The Faces of The Hills" where his daughter Dolly presented some of his unseen and unfinished works.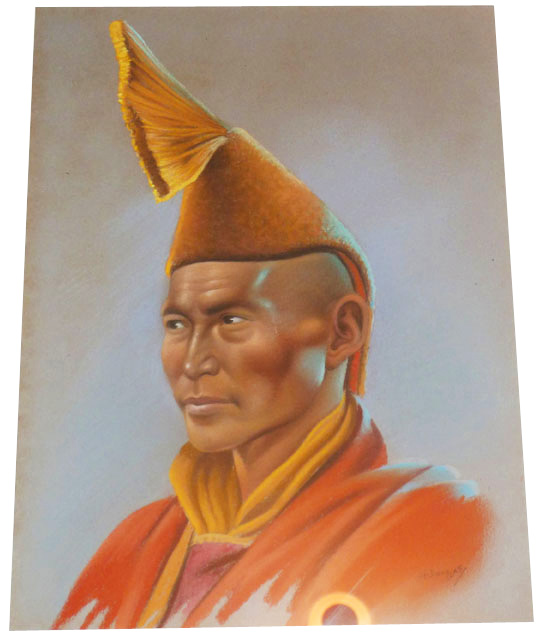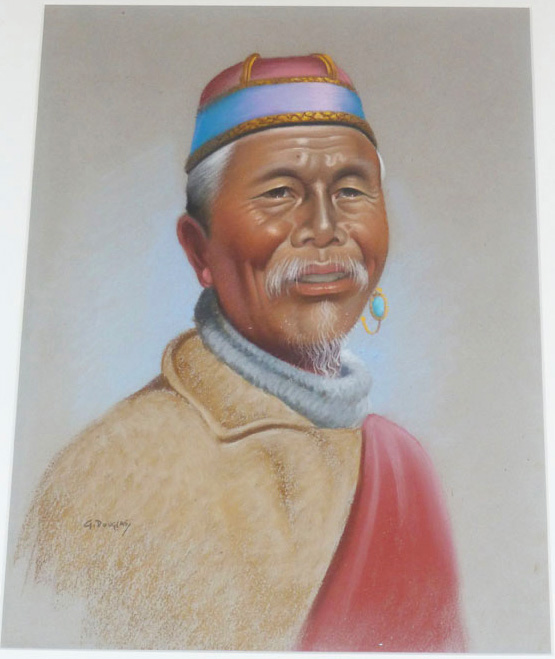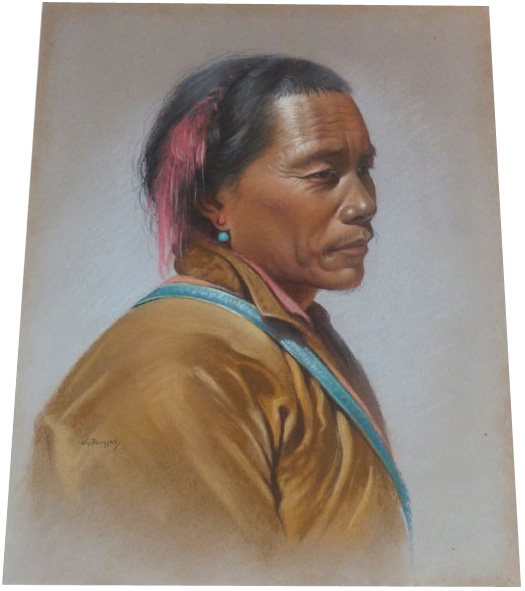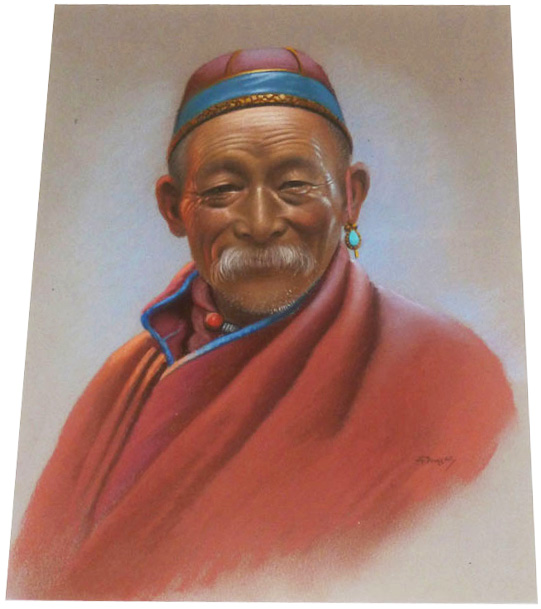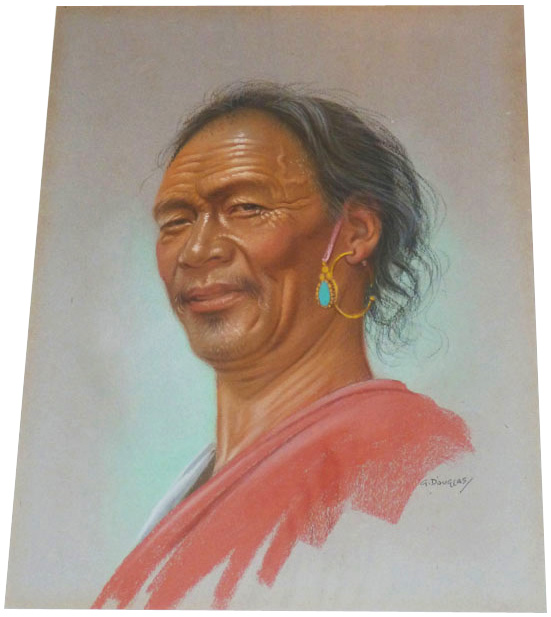 A marked feature of Tibetan costume and ornaments is the extensive use of gold and silver, jewellery, ivory and jade ornaments of substitutions. They can be carried on the various parts of the body, from head and hair plaits to ear, neck, wrist, finger, back, and waist. The typical ornaments include elegantly carved and gold or silver coated dagger, buckle and steel for flint, as well as various kinds of earrings and hair ornaments embedded with jadeite and turquoise.